Recent Gardening Guides from CCG Managers:
CCGarden Fall Newsletter – Lots of tips for the Fall.
Fall Tomato Guide – Tailored expressly for CCGarden
Successful Fall Veggies Guide – What grows best in CCG in the Fall?
Successful Winter Veggies Guide – What grows best in CCG in the winter?
CCGarden Spring Newsletter – Get the latest tips for success.
Successful Spring Veggies Guide – What grows best in CCG in the spring?
Bug & Plant Disease Solutions – All-organic disease and bug control.
Marcia's Homemade Pest & Disease Remedies – These work for her.
Chart of Nutrition Deficiencies – What minerals might be missing from your soil.
Crop Rotation Chart – An easy to understand schematic.
Extension Pamphlets for Florida Vegetable Gardening:
Get Help from Sarasota's Master Gardeners:
Links to helpful gardening sites around the web:
Where to buy organic seeds, straw, etc:
Stockyard

LOCAL source for bales of straw (under $10), 1010 Cattleman, bet. Bahia Vista and Palmer Blvd.
Seed Savers

collects and distributes rare vegetable seeds
Support these vendors who support our community garden: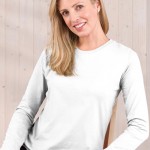 LADIES JERSEY LONG SLEEVE T-SHIRT

100% lightweight long sleeve cotton tee-shirts from Dharma Trading Co. Item 3588-NATURAL, very affordable. The cotton is light weight. They are sized a little small, so buy one size larger than your normal size. They are not rated as to SPF, but they might suit some people. They will be great in the winter as an underlayer, too.
FISHING HATS

– On Amazon, they they cost about $25 and up. Or shop at Economy Tackle, 6018 S Tamiami Trail, opposite Sarasota Memorial Park. They  sell all sorts of sun protective clothing for men and women.