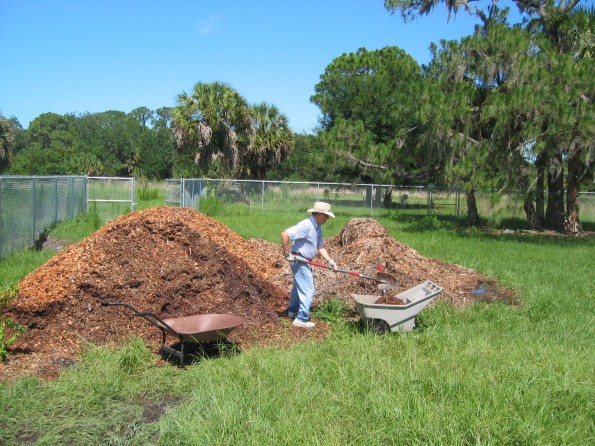 Ongoing tasks at the garden:
– Weed the paths adjoining your plot.
– Add mulch where needed.
– Haul horse manure.
– Care for the six "tree islands."
– maintain our landscape plants under direction of our Managers.
– Keep our inside fence-line weeded and mulched.
– Join the special group that maintains the batteries in the shed.
Our water system is unique.  Everyone needs to learn basic procedures: how to turn water on in morning and off when you leave the garden.
For safety, we recommend that gardeners do not work alone.  Also, having a boating whistle and your cell phone handy is a good idea!
We suggest that you wear some sort of Culverhouse Garden ID and/or a CCG tee-shirt. We have short sleeve tees @ $12 in S, M, L sizes. We have long sleeve tees, size Womens Med, @ $16.  We also have a couple of children's tee-shirts @ $12, great for presents. They can be ordered from our FCCG Fundraising Chairperson, Maria Ferrer (926-4580).